I love photographing the region I live in, the aptly named Bay of Plenty, New Zealand, and my travels beyond. I am especially drawn to 'the golden hour' at dawn and dusk. I also enjoy photographing stormy seas, landscapes and street scenes. Images may be purchased as prints or canvases.
See Gallery and location specific gallery pages.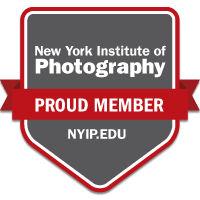 I have always enjoyed taking 'snapshots' over the years with a succession of cameras generally of the 'point and shoot' type. I had a bit of an epiphany when I bought my first MFT (micro four thirds) camera, the highly acclaimed Panasonic GX1. That camera and its features gave me much more control over taking photos and produced beautiful sharp images. Over time I bought additional Panasonic lenses which further extended what I could do with my photography. I grew to love the MFT interchangeable lens camera system due to its compactness and ability to compete with the bulkier heavier DSLR cameras.
One day I saw a feature on the new Olympus O-MD E-M1 camera. I was close to drooling over the retro design of this fully featured camera in comparison with many of the more rounded arguably bland looking cameras that were dominant. The Olympus O-MD E-M1 was getting rave reviews and racking up awards. Well, I couldn't resist. I bought the camera loaded with ground breaking 5 axis image stabilisation and so began my transition from Panasonic to Olympus. I progressively sold my Panasonic lenses in preference to Olympus lenses of which there were some real beauties. In December 2016 I bought the new Olympus flagship camera the O-MD E-M1 MKII. I use only Olympus lenses and currently have the 7-14mm f2.8 PRO lens, 25mm f1.2 PRO lens, 45mm f1.2 PRO lens, & 40-150mm f2.8 PRO lens.
As my photography equipment expanded and provided many more shooting options my desire to up-skill my technical and practical knowledge increased. I satisfied this by reading photography publications and on-line searching and and studying the recommendations of skilled photographers. I enrolled in the New York Institute of Photography 'Complete Course in Professional Photography' and successfully completed this course early in 2016.
If I was to credit someone for igniting my interest in photography then apart from my wife Margie it would be my late father Robert (Bob) Taylor. My dad developed an interest in photography in his mid-life years. He was a Nikon man and built up some beautiful gear in the pre-digital days of film cameras. He gathered an impressive collection of awards and trophies over the years and was also invited to judge national and international photography salons. Looking back, I have great admiration for the way he so successfully mastered photography and darkroom film processing in an age before the advent of digital photography and powerful editing software.
Living in Tauranga in the beautiful aptly named Bay of Plenty, New Zealand, provides great photography opportunities and the environment has no doubt been a factor in my preferences for coastal photography themes. I especially love those golden hour photo opportunities around sunrise and sunset. Stormy skies and seas invariably also tempt me to give the camera an outing. I also like to try and capture beach sports, beach play and cruise ships that come and go in spring, summer and autumn and photography of my wider travels.
Everyone sees the world through different eyes and as such I hope you enjoy my subjective viewpoint through my photography. 'If you're fond of sand dunes and salty air', then I think you will like what you see.
Cheers, Chris.
My father Robert Gordon Taylor APSNZ (1928 - 1985)
'A great photographer in the field of derivations and special effects,His eye to detail in his final results was a joy to behold. A quiet and unassuming person who had that magic touch of making one slide a winner' - New Brighton Photographic Club.
'The Christchurch Photographic Society lost one of their most successful photographers in the club and in New Zealand. He loved his work and soon mastered it to a level where he won many medals and awards nationally and internationally and was called upon as a judge nationally and internationally' - Christchurch Photographic Society.